Welcome to Betts Books LLC
------------------------------------------------
New telephone number is:
(203) 292-8616
--------------------------------------------------------------

Betts Books has become known as the place for Stephen King books in the US. We attempt to stock all of his titles in hardcover, paperback and signed limited editions. You can check out our Current Inventory page for information about new releases, public appearances and special new editions. Please follow the red link below. Thanks.





Click here for the current inventory page


While we are now mainly a Stephen King specialty store, we do maintain a selection of new and used Aviation and Automotive books. Our Aviation books range from the early days of flight up to the Jet Age.

Our Automotive collection is mainly classic and special interest vehicles.

We also carry the literary works in hardcover and paperback, of New York Times Best Selling Author, Terry Goodkind. His Sword Of Truth Series has taken the world by storm. All our copies are hand signed by Terry too!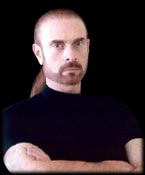 Feel free to browse our book sections from the links below. We encourage you to contact us if you are interested in further information about the titles we stock, or if you would like to place an order.
Due to increased Credit Card fees from our processor, we may charge a 10% restocking fee for any returned items.


Betts Books LLC
411 Joan Drive
Fairfield, CT 06824

Tel (203) 292-8616

e-mail: david@bettsbooks.com

HOURS
Monday to Friday - 9:00 am to 3:00 pm
Saturday - 9:00 am to 2:00 pm
Sunday - Closed

THE COMPLETE STEPHEN KING | AVIATION BOOKS | AUTOMOTIVE BOOKS | CURRENT INVENTORY
LINKS | ORDER INFORMATION
Latest Site Update: 7/14/10
© 2009 AcadiaNet